SUMMER 2023 EDITORIAL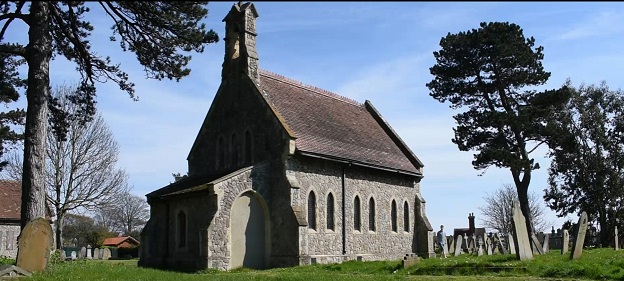 I'm proud to be a Director of Creative Horizons East C.I.C. - a new company whose main passions are heritage and The Arts - and encouraging people to participate in projects that have those areas at their heart. We have no shortage of ideas or ambition, but we do need YOUR support - for now just following us on Instagram and on Facebook would an enormous help. We'd also appreciate you telling others about us, and we're looking forward to working with you soon!
---
WINTER 2022 EDITORIAL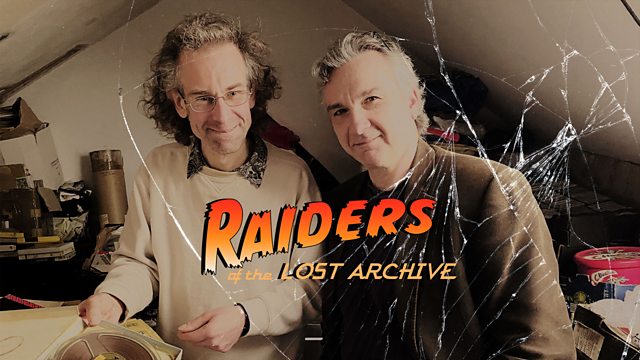 It feels odd writing about radio - but it's all been about radio just lately. For years, I've been hunting for missing/lost radio shows. Now, I've come across several very good finds in quick succession - a lost episode of the BBC radio show Hancock's Half Hour, a large stash of Desert Island Discs and more. It's immensely exciting, and it would be fabulous if it led to more radio work (I LOVE radio!). When I was at school, I said my career goal was to work for the BBC. The only target to reach that goal was to "write to the BBC in London". I still have that careers advice slip. You can hear Raiders of the Lost Archive on BBC Sounds.

---
SUMMER 2022 EDITORIAL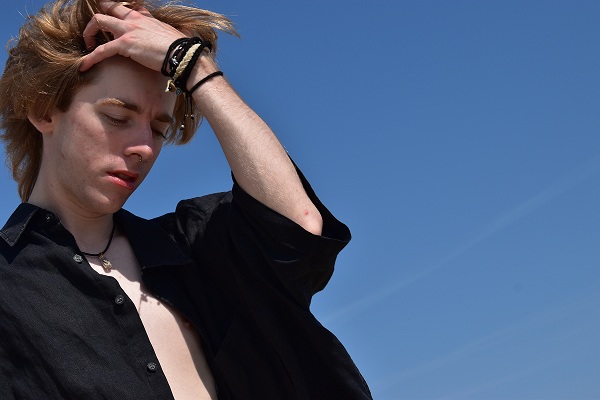 What would you say to your younger self? It's a question I've often pondered. In my case, my friends were the ones with the ideas - so I'd probably whisper in young Richard's ear "you have great ideas too, y'know!", but maybe that would change who I was...and who I'd become. In short, without (I hope) sounding like some puffed-up egocentric, I'm proud of my creativity - and I'm so excited at so many film and related projects it's unreal. I hope that THIS YEAR is the year where things really come to fruition. I'm working hard to make them happen. What would the reaction of my younger self be to all of this? Bewildered- yes. Amazed- yes. Proud? I hope so.
(The photo is a still from the short film Waking Dream which I only shot yesterday!)

---
WINTER 2021 EDITORIAL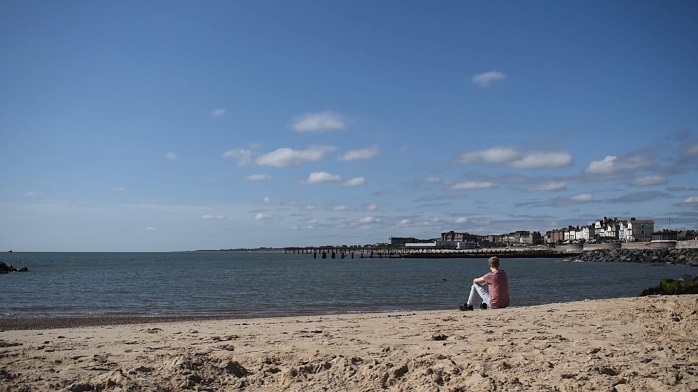 To end 2021, a reflection on something I wrote 5 years ago: 'I make films to express creativity- to express my ideas visually. The type of films I make aren't commercial or particularly mainstream. They're influenced by those I admire- the "Arty" people from Visconti to Kenneth Anger- and, perhaps most importantly, are the films I want to make.'
Nothing's changed - I still feel the same way. I still have films I want to make.

---
SUMMER 2021 EDITORIAL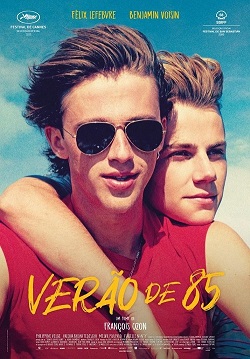 Perhaps fittingly, this editorial showcases the new film from Francois Ozon, Summer of 85 . Probably the best French director still regularly working, a new Ozon film is- for me- a real event, and I'm genuinely excited and inspired by every new film the man produces. They are vibrant, beautiful, sexy, clever...all the things that modern British cinema isn't , and this particular film looks to continue that trend. Roll on the Summer- both of 85 and of 2021.
Summer of 85 trailer

---
AUTUMN/WINTER 2020 EDITORIAL
| | |
| --- | --- |
| | Looking back (as I am fond of doing), I note that 100 years ago- 1920- was a very interesting year for the Movies. Not only was it the year that a certain Alfred Hitchcock made his first appearance on the scene (albeit as a humble title designer for the lost short film The Great Day), it was the year that Buster Keaton made no fewer than 6 short films (though not the one illustrated!), two well-known names died aged 27- Robert Harron and Suzanne Grandais- and two landmark German horror films were released. Robert Wiene's The Cabinet of Dr. Caligari and Paul Wegener's The Golem are still key works of the genre today. In America, D.W. Griffith released Way Down East - and almost killed leading actress Lillian Gish in the process. In the current crisis, it's comforting to look back...and perhaps curling up one evening in late November with some silent movies isn't such a bad idea after all. |
---
SUMMER 2020 EDITORIAL
| | | |
| --- | --- | --- |
| | The New Adventures of Tarzan was released as a weekly serial an astonishing 85 years ago, back in 1935. In going through some of my film memorabilia not long ago, I came across this stunning (and rare) original pressbook for the serial. It's huge (over 20 inches high!), the front and back covers printed on textured thick paper, and, as you see, in full colour. The back cover carries illustrations of the one sheet (available for each individual episode of the serial!), a cloth banner and a window card amongst other delights. Put me down for one of each. Inside, there is mention of "the stark realism of mysterious Guatemala" and merchandise including not only "the new butter balanced Tarzan bread" but "the 5c. Tarzan ice-cream cup". But, perhaps the most notable feature of this very rare pressbook that it is hand-signed on the front by the Tarzan in question, Bruce Bennett (here going under the name Herman Brix). I was pleased to note that he did achieve his century by a clear nine months. Reading up about him, I was reminded that I had seen (albeit many years ago) the movie Tarzan and the Green Goddess which was culled from the footage that made up the serial The New Adventures of Tarzan . Such are the distractions that hobbies give us. We need such distractions at times such as these. | |
---

AUTUMN/WINTER 2019 EDITORIAL
In one of those quirks of Fate that Life is oh so good at, I found myself in London recently. Reading The Metro on the train back, a review of the new film Monos caught my eye. "A largely non-professional teen cast" are words that automatically spark my interest. I love working with unprofessionals, and bright young actors are just the best thing. I shall be looking out for Monos with interest, and add it to the ever-growing list of films that I wouldn't mind seeing.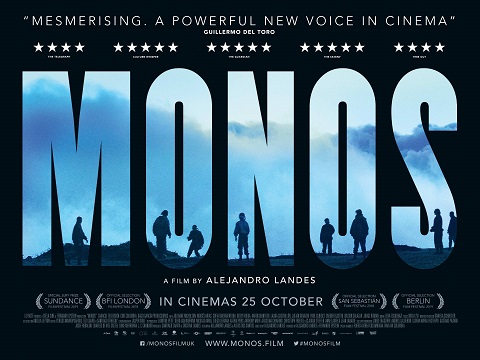 SUMMER 2019 EDITORIAL
Well, The Here And Now is finally now finished- and will have its premiere screening in the not-too-distant future. Needless to say, I'm really grateful to my lovely cast and crew- all of whom I'd work with again.

The whole film proved harder than I thought it would be to complete, but we got there- and I can now start planning the next one! I hope it will be a creative and enjoyable Summer, as I'm working again with Jack Spence (he of Talk To Me fame- see my last editorial!- on HIS second feature, and I feel priviliged to be doing so. He's also been involved in my film and helping me stay optimistic- so my thanks to him for that! Talking of The Here And Now ....check out the official trailer for the film here

SPRING 2019 EDITORIAL


I feel honoured to have been a part of a new feature film which finished shooting in the last week. Talk To Me tackles a number of sensitive and emotionally-charged topics, so it's all the more remarkable that its writer and director, Jack Spence (lower left), is still only 18. He also ended up taking up one of the central roles when one of the actors was forced to pull out at the eleventh hour, making his achievement all the greater. Oh yes, and he shot AND edited the film himself...in just four days. Having seen a rough cut of the finished product, I feel extremely proud to have been involved. Not only was it colossal fun to be on set, the finished film has depth, style and beauty which are exactly what the British film industry needs. Forget trying to emulate Hollywood- original films like this are the real deal. So, look out for the film Talk To Me in the press, and, if you get the chance to see it, I'd recommend that you do so. As for the multi-talented Jack Spence, he is definitely one to watch.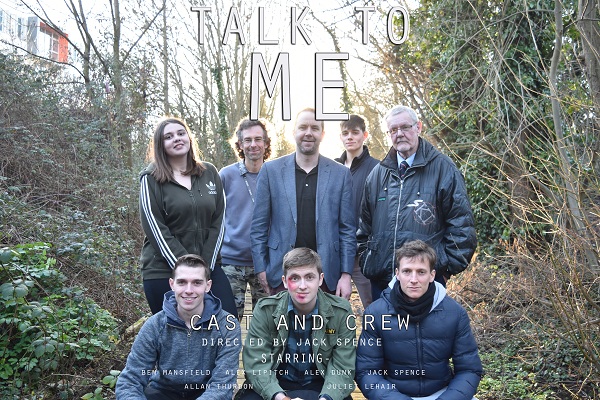 JANUARY 2019 EDITORIAL
2019 sees many music-related anniversaries, but one musical one is that of Woodstock- which took place 50 years ago. Late last year I found myself dipping into Michael Wadleigh's marvellous film of the festival which made such an impact on me as a teenager when it was screened on TV much later. It's one of those rare films which is audacious yet hugely pleasing, emotional yet fulfilling, and beautiful. The music is unbeatable- and I feel fortunate indeed to have interviewed some of the performers. I shall be thinking of the festival again this year, and at some point re-watching Wadleigh's film in homage.
SUMMER 2018 EDITORIAL
I thought I'd share with you a poster for a film I saw recently on what I call "my favourite channel"- Talking Pictures TV (Sky channel 328, Freeview 81, Freesat 306 and Virgin 445). If you've never come across the channel before, give it a try! They do everything film-wise the BBC seem to have given up on, and show films that enable you to discover little gems like this. Oh yes, and I'd LOVE the poster on my wall!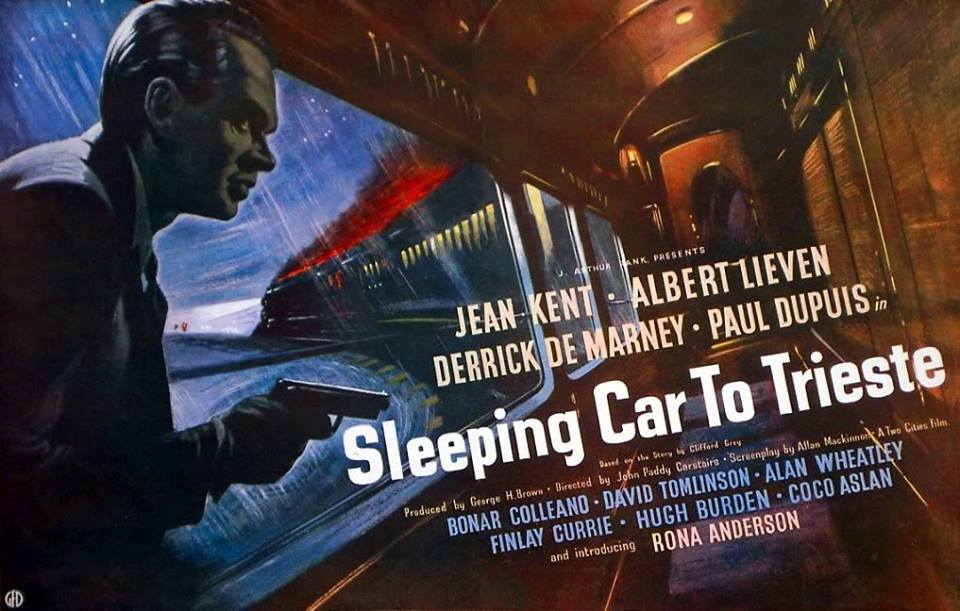 JANUARY 2018 EDITORIAL
I had planned to write some concise comments about the first film I saw in 2018. But, this became a mini essay of celebration- and you can read it here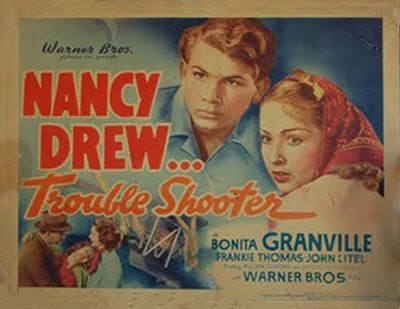 SUMMER/ AUTUMN 2017 EDITORIAL
I often write about directors, but I feel very lucky indeed to know some terrific actors. One of the things they have in common is not realising just how good they are- making a film is creative and artistic, but it is also FUN- and the actors I know make the whole process such a blast I can't wait for the next time around! Here's one of the talented actors I know in a still from a short film I'm currently editing...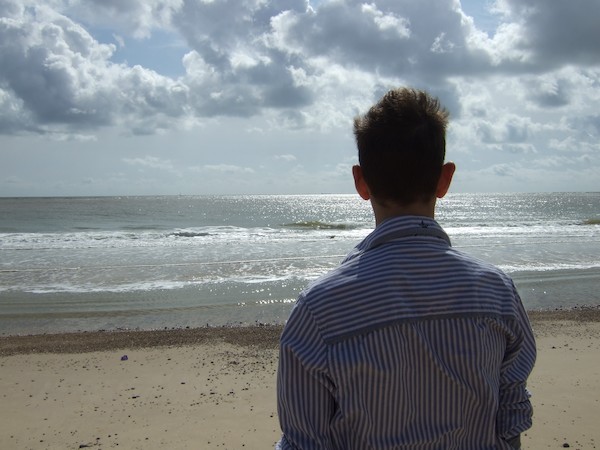 SUMMER 2017 EDITORIAL
It's funny that, despite all the technological advances, the rising stars and the appearance of new directors, I tend to return to the old masters- the ones that inspired me in the first place. Visconti. Rossellini, Antonioni. Hmmm...three Italian directors. It's always been the Arthouse cinema for me - the independent over the mainstream, Kenneth Anger, beauty over convention, aestheticism over the mundane. I've increased my work so much in the last few years, and have found that I love it more as a result. The still below is from a short film I finished earlier this year which is now on the film festival circuit. It is called To Whom It May Concern.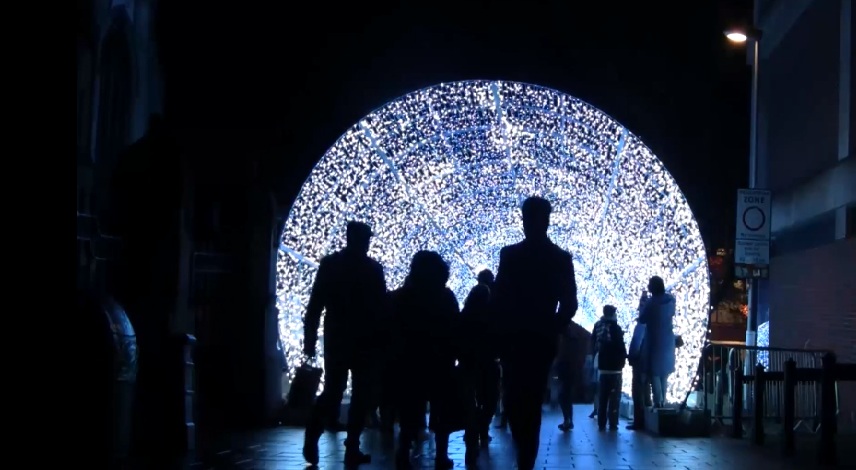 SPRING 2017 EDITORIAL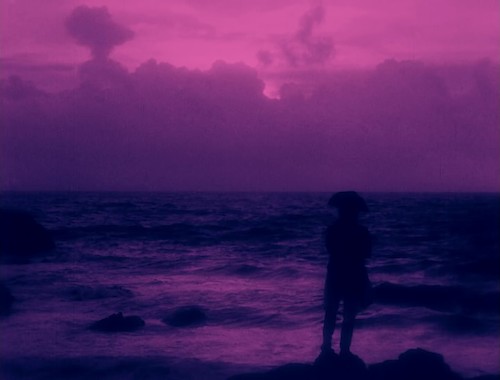 I know very few people for whom 2016 was a good year. But, it is time to banish it to the past and move forward. Lots of exciting things on the agenda for 2017- not least planning my first feature, moving house and finally making some shorts that have been in my mind (and actually ON my mind) for ages!
It is perhaps apt that this year marks 90 years since the release of Abel Gance's epic Napoleon. I was lucky enough to see some of this magnificent work when studying History at college, as our teacher had recorded the film on its first (and to date last) screening on British television. I was captivated, and look forward to renewing my acquaintance with the film as soon as is possible. (There's a particularly good trailer- the link is below).
Talking of anniversaries, warm birthday wishes to Olivia De Havilland and Kirk Douglas- who both turned 100 last year. Back to this year- and have a great one. Keep in touch via social media, and there will be more films and news coming very soon. Whatever the future holds, we hope that it is good. Napoleon trailer

AUTUMN 2016 EDITORIAL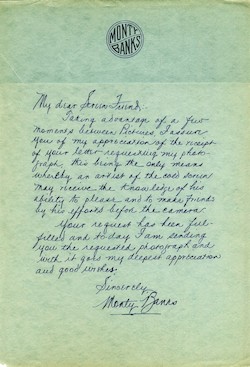 Sorting through some film memorabilia recently I came across this fan-club letter from Monty Banks. Whether this was written by Monty himself is doubtful (he was born in Italy, and at the time this would have been written was still not fully au fait with English), but its sentiments are nevertheless very worthy ones. Banks came to the USA in 1918, and worked on a number of films directed by and starring Roscoe "Fatty" Arbuckle. Sadly, the survival rate of these films is so poor that Banks' skill cannot be easily assessed, but he WAS successful enough to form his own production company and direct himself in a few films.
When sound came to Hollywood in the late 1920s, Banks, along with many other non-native English speaking actors, found himself cast aside. He moved to England, and turned to directing. Monty Banks was responsible for films starring George Formby, Gracie Fields (who was to become Banks' second wife in 1940), and, in his last directorial outing, Laurel and Hardy's Great Guns . Nine years later, while on a train in Italy, he secumbed to a fatal heart attack. In Cesena, his home town, a foundation ensures his name will live on- for it promotes the creation of moving images from local boys.


SPRING 2016 EDITORIAL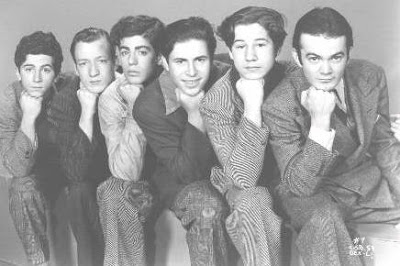 ( Gabriel Dell, Huntz Hall, Billy Halop, Bernard Punsly, Bobby Jordan & Leo Gorcey)


The Dead End Kids were something else. They had that ability- not even given to some Oscar Winners or celebrated "stars" throughout cinema history- of being able to lift the films they appeared in, to make the productions even better for their presence. Although Dead End marked their debut as an ensemble, and Angels With Dirty Faces is their best known film together, the other five movies are less familiar. One of these, They Made Me A Criminal was made in 1939- and involves the cream of Hollywood talent, making its relative obscurity even more surprising. Not content with being directed by the maestro of the musical Busby Berkeley, the film was shot by ten time Oscar nominee James Wong Howe (he did actually win twice). The music by Max Steiner sets a suitable backdrop to the detailed yet comprehendable plot which also stars John Garfield, Claude Rains, Ann Southern, May Robson- and even features minor roles for character actors like Ward Bond and Arthur Housman. In common with all but Dead End, the film was made and distributed under the auspices of Warner Brothers , making it all the remarkable (and lamentable) that DVD releases have been limited to public domain ones. They Made Me A Criminal packs more into its 92 minute running time than most movies twice its length, and, though setting up the plot proper seems a little rushed, the Dead End Kids' appearance settles things down. Like their other more celebrated films, They Made Me A Criminal contains almost every conceivable emotion from drama to pathos, and (perhaps more importantly) the film is utterly unpredictable. It also has important lessons to teach us all in how to be human, and it is this, above all, which makes it worthy of remastering and issuing on DVD as part of a proper box set of Dead End Kids titles to acknowledge their unique place in Hollywood history.


---
OLD-FORMAT EDITORIALS. No words have been changed- these are exactly as written at the time.

EDITORIAL FOR JANUARY 2008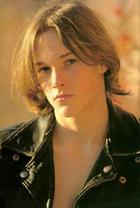 BRAD RENFRO
25th July 1982- 15th January 2008.

Whatever else the month may hold, it should be remembered for the passing of another young Hollywood actor, Brad Renfro, well before his time. I happened to catch a glance of the ominous MSN news headline 'US actor found dead' as I was about to log off in the early hours of 17th January. Feeling sure it would be someone I'd not have heard of, I clicked the article and was additionally stunned when Renfro's name appeared. A River Phoenix for the generation of 1990s film-goers, Renfro's most famous role was in the thriller The Client but he also put in memorable performances in The Cure and Apt Pupil among others. A sad day indeed for cinema.

---
EDITORIAL FOR FEBRUARY 2008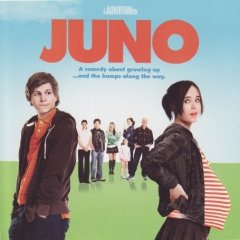 There's a revolution happening in Canada. A cinematic revolution anyway. The forthcoming release of Juno directed by talented Canadian Jason Reitman is yet another example of the quirky, 'Indy' film that the Canadians (and the Americans for that matter) do so well. In fact, the Canadian 'coming-of-age' movie could almost be considered a sub-genre in its own right: from the emotionally draining Sugar(dir. John Palmer, 2004) to Jean-Marc Vallee's C.R.A.Z.Y.(2005), such films are marked by soundtracks that mix the offbeat with the mainstream, central characters who are subject to the vagaries of Life, stunning locations and a reluctance to outstay their welcome. Many, many words could be written about these stunning films and others besides, but Juno is another in a long line of charmingly idiosyncratic films to emanate from Canada. Vive la Revolution!
---
EDITORIAL FOR MARCH 2008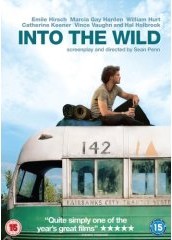 In the 2007 film Into The Wild, there is a moment when Chris McCandless (Emile Hirsch) tells a large red apple just how tasty it is. Then, after two jump cuts, he stares at, then leans toward, the camera. Little did Hirsch know that this particular moment would be singled out for IMDB analysis and debate. A very minor moment in what is a very long film, this sort of conjecture surrounding his interaction with the camera marks the shift away from considered critical reflection toward an almost immediate response on behalf of- well- anyone. Now, no sooner than a movie's credits have laboured their way up the screen, there are private analysts trainspotting the flaws, moments of stretched credibility and downright plot holes ready for their sixty seconds of fame when they point it out to the whole world on IMDB. In this case, it is interesting to note that director Sean Penn initially refused to let Hirsch ad-lib the idea of talking to the apple (Penn's lack of good judgement characterising most of the film)- that Hirsch persuaded Penn to film the moment is a credit to the actor, and to those who have the patience to trawl through IMDB looking for a discussion of a moment such as this.
---
EDITORIAL FOR APRIL 2008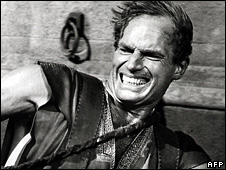 In this modern world where, it is said, young people don't have heroes anymore, the passing of Hollywood legend Charlton Heston should evoke in many more than a touch of sadness. For many cinema-going youngsters throughout the 1940s, 1950s and even the 1960s Heston was a true celluloid icon, for he made the legends of history real, believable and almost tangible. Those who criticise his involvement with the N.R.A. miss the point- Charlton Heston should be revered for exactly what he was- a legend where there are no legends, a giant where there are no giants, and a hero where there are, it seems, no heroes. God Bless you "Chuck".
---
---
EDITORIAL FOR MAY 2008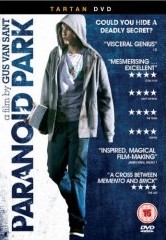 In one of my Film lectures a year or two ago, I described Gus Van Sant as 'the greatest living American director' (possibly a result of seeing My Own Private Idaho and Elephant in consecutive weeks). Since then, I have reflected on this rather spontaneous outburst with a certain amount of humour- he is unquestionably a brilliant director, but that good? Van Sant's latest film Paranoid Park, stylishly shot yet strikingly down-to-earth, is another remarkable experience from a man who knows how to make films that are just, well, amazing. As the film finished, I once more thought back to that day when the students grinned at my sudden declaration of enthusiasm, and decided that perhaps I hadn't been that shy of the mark after all.

---
---
EDITORIAL FOR JUNE 2008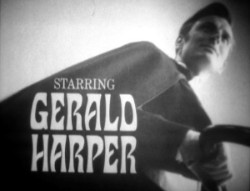 The actor Gerald Harper hasn't made many films. It wasn't until I did some research that I found this out- it was a fact that rather shocked me, as he really is an excellent actor. I had the good fortune to meet Mr. Harper at the stage door during his recent appearance in Agatha Christie's And Then There Were None, and he is one of the nicest people I have ever met. I asked him if he had any future projects planned, and was rewarded with a wonderful amused chuckle... apart from another run of the play, he hadn't. True, Mr. Harper has done much television work (most famously in the brilliant Adam Adamant Lives!- a series which should be the official definition of 'cult' in the dictionary) but little film. If his appearance in the play is anything to go by he can still turn on the style- and that is often what films in this day and age are missing.

---
EDITORIAL FOR JULY 2008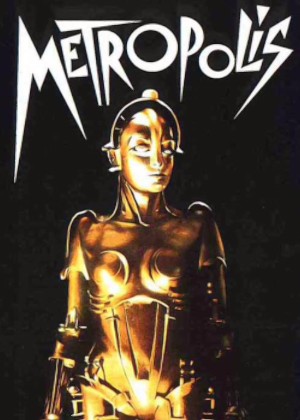 You might recognise the image, but I'd be very surprised if you've seen the full version of the film…until now maybe. Metropolis is one of the most famous works of European cinema but exists in many different length versions. Premiered at 210 minutes back in 1927, the film has been available in prints lasting anything from 80 minutes (the Moroder version) to the most recent 2 ½ hour restoration. Now, with the aid of a battered film discovered in Buenos Aires, the true Metropolis can hopefully be reconstructed and be a lasting testimony to the genius of Fritz Lang.
You can read more about this amazing "find" on my links page.

---
EDITORIAL FOR AUGUST 2008

With the Summer, and the invariably capricious weather that season brings, my thoughts turned yet again to those 1960s 'Beach' movies (which in turn invariably starred Frankie Avalon and Annette Funicello). Often panned by the critics, these movies can hopefully now be re-evaluated both in terms of their cultural significance (as indelibly linked to the 1960s as Italian Neorealism is to the 1940s) and for their use of icons of popular culture (from Buster Keaton to Mickey Rooney). Ultimately, these movies did not aim at a profound political statement- they cashed in on the surfing craze and, in doing so, provided entertainment not only for those who rode the California surf but those who would like to.

---
EDITORIAL FOR SEPTEMBER 2008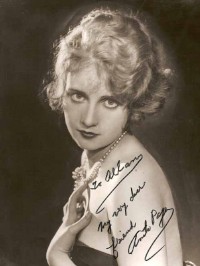 The passing of Anita Page at the age of 98 severs yet one more link with cinema's silent past. Ironically for an actress who retired in 1936, Page's final film (Frankenstein Rising) is not yet released, although it is one of just six she made since that self-imposed exile from the silver screen. It is both enticing (and now frustrating) to consider that Miss Page was part of that magic world and knew the people who have become motion picture legends. Despite her somewhat limited film career, Miss Page deserves to be remembered as they all do- for theirs was the pioneering spirit that established the form of cinematic production which is still largely in use to this day.
---
EDITORIAL FOR OCTOBER 2008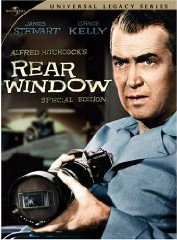 Just when you thought it was safe to start saving up for Christmas Alfred Hitchcock makes an appearance...or rather, some of his films do, as part of the remastered two-disc Legacy Series. One such title is Rear Window. I already have the film on DVD- and it has extras. So, why should I buy this new release? Two reasons- the further improved picture quality and the host of extras (including- at last- a feature length commentary). I suppose you'd have to be a keen Hitchcock fan to purchase this film again, but I am a keen Hitchcock fan. Christmas will have to wait.
---
EDITORIAL FOR NOVEMBER 2008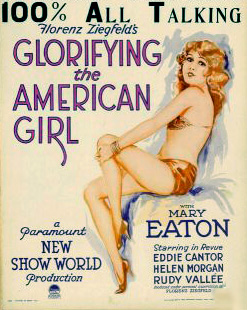 Listening to The Film Programme on BBC Radio 4 on 17th October this year I was shocked to hear that films are still decaying in vaults all over the world through lack of money. Call me old fashioned, but, with the absurd sums being thrown around left, right and centre in today's celebrity culture, that's something very wrong. There are also films which are preserved but not yet released- one that has always held a fascination for me is Glorifying The American Girl. Made in 1929, and therefore pre- Hays code, it is notable for being an early musical, its last section being shot in early technicolor and for its spectacular sets. That this film survives in the vaults at the UCLA is commendable, that it seems to languish there is less commendable. Film preservation needs action- and fast, not only to preserve our rich cultural heritage but to ensure that it lives and breathes again.
---
---
EDITORIAL FOR DECEMBER 2008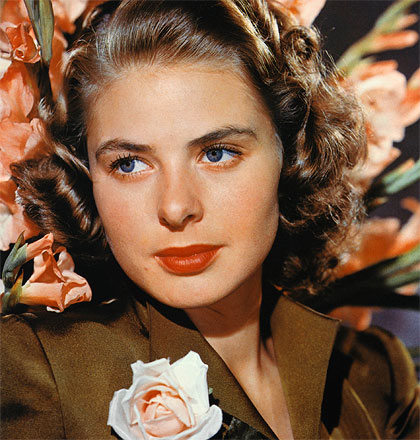 On the surface, Ingrid Bergman seems to have little to do with BBC Radio. Actually, she may well feature in an edition of Radio 4's Archive Hour on 20th December at 8.00 p.m. The programme- entitled 'Home-Recorded Voices'- takes as its premise the "domestic" recordings made by people using the new technology of magnetic reel to reel tape to record themselves for posterity. The majority of recordings you will hear come from my own archive. One of the voices (belonging to a Lorna Butler of Reading, Berks.) is represented several times in my collection- once giving a superbly detailed description of her meeting with Ingrid Bergman (above). Whether it will make the final cut is uncertain- but what is certain is that the exploration of my audio archive hits UK airwaves on the last Saturday before Christmas.
---
---
EDITORIAL FOR JANUARY 2009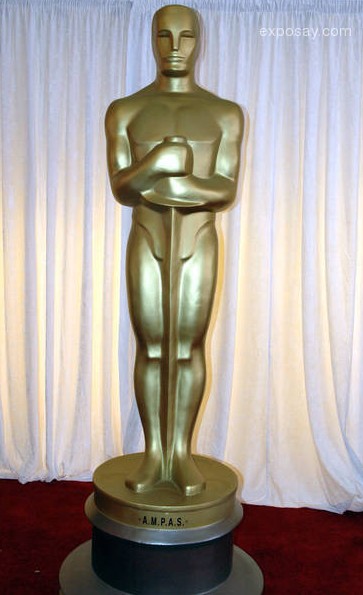 It's that time of year again- Oscar nomination time. For once, I care about the Oscars. One film I think will be rewarded is the charming WALL-E, but I also hope that Gus Van Sant is recognised for his film Milk. Van Sant's films are always interesting, and often simply mind-blowing. It's time this was recognised in a more public arena than fan sites and forums, so I send him good luck too. I may even stay up in the hopes that both my prediction and my wish come true.
---
---
EDITORIAL FOR FEBRUARY 2009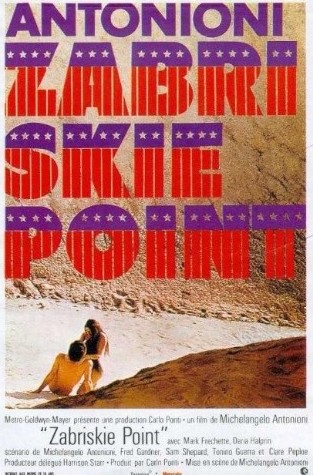 Despite the sale of films on DVD reaching its early teens it is astonishing to note those films that (for some strange reason) have vanished from (or have never appeared on) the radar. If it was just a case of Darwinian natural selection, and only the best/most interesting were released for public consumption and adulation I could perhaps understand it. But it isn't. Thus, one can buy any mindless movie fairly readily (even in most high street stores!) but other titles remain frustratingly elusive. A case in point is 'Zabriskie Point' (Antonioni, 1970), unavailable on DVD in both the UK (unsurprisingly) and in America (amazingly). Without resorting to some dubious imported version one's only option- it seems- is to await the occasional screening of the film on TCM, avec logo and mit adverts. I've wanted to see this film for years, and now have the sensation of being aware that I soon won't be able to wait any longer. It is this situation that the film companies should be aware of, as if the release is delayed to the point of its audience seeking out the movie elsewhere (such as a transfer from an old VHS video or recording it from a channel like TCM), the very people who may be responsible for sales will hold back- for the short term at least. If I had to name three titles I'd like to see on DVD in the near future they'd be the aforementioned Zabriskie Point, Gance's 1927 classic Napoleon and the 1980 Brownlow/Gill TV series Hollywood. Let's hope that whoever has to be listening IS listening.
---
---
EDITORIAL FOR MARCH 2009



One of the indisputably great things about British cinema of a certain era was its preponderance of character actors who would suddenly turn up in a film of seemingly any genre. One such example is Cecil Parker, who appeared in The Admirable Crichton (1957) on television recently and popped up in a film I caught tonight, 1965's A Study In Terror. Usually reminiscant of a slightly quavering but agreeable Uncle, Cecil Parker also appears in one of my all-time favourite films The Court Jester(1955), but it is worth noting that in his 36 year career he appeared in films directed by some of cinema's greatest- including his memorable appearance in The Lady Vanishes(1938). Cecil Parker is one of those special actors whose presence can make even the worst film bearable, but my delight is in seeing him whatever he is in. Truly, we will never see his like again.
---
EDITORIAL FOR APRIL 2009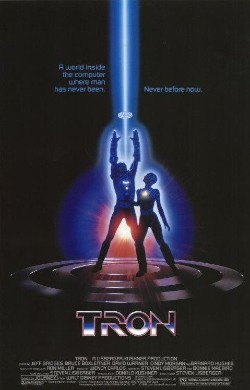 One very good thing about the school holidays is the replacement of the usual run-of-the-mill dross (mindnumbing daytime television or live golf coverage) with films. I hadn't intended to watch one particular film- Tron by name- out of an odd sort of fear that it wouldn't live up to my memories of seeing it as a small child back in the early 1980s. I need not have worried. Despite a slightly incoherent narrative, Tron still looks stunning, its visual style unique in a world where many things billed as "unique" aren't. I hear a remake of the film is on the cards. 'Nuff said.
---
---
EDITORIAL FOR MAY 2009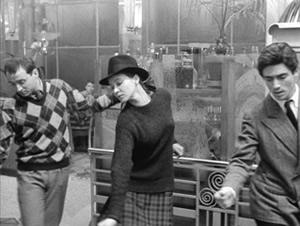 Perhaps the biggest compliment one can have is to have a biopic made about one's life. I suspect the closest I'll get to this exalted position is a short film (made by some of my students) entitled R7HARRIS which is based on me and my love of film. Continually interesting, it is one of many superb shorts I have been proud to observe taking shape over the last two months as studies move towards their close. Despite using both my voice and some direct interview footage, R7HARRIS demonstrates the typically inventive modern student mind- the host of visionary ideas each year produces never ceases to amaze and delight me.
---
---
EDITORIAL FOR JUNE 2009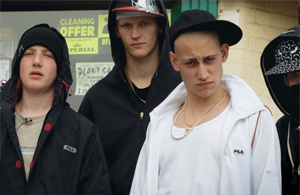 It's nice to know that the future of Britain's film industry is in safe hands. This particular image adorns the British Film Council's short films page with the grace and dignity that a hare has in a butchers shop window. I'd go so far as to say that I'm as sure as eggs are bacon that these no doubt worthy individuals will offer as much to the short film as to the feature film in this country. Francois Truffaut once famously remarked that 'British' and 'cinema' were slightly incompatible...I wonder what he might make of things now.

---
---
EDITORIAL FOR JULY 2009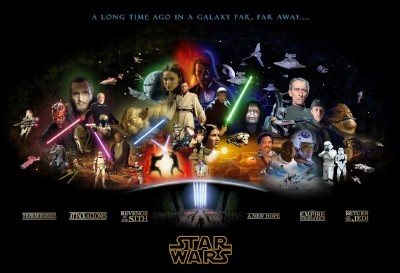 I was intrigued recently to read what on the surface looked like a wholesale endorsement for my constant argument that your average mainstream, run-of-the-mill movie need not outstay its welcome. The author of the article, however, after namechecking some recent Hollywood Blockbusters, comments thus: 'these sorts of movies would have skirted close to the 90 minute mark a decade or so ago. Look at the first 'Star Wars' and 'Indiana Jones' movies – they are lean, fast paced and endlessly re-watchable. Now look at the new ones.' What is happening here is a confusion between length and quality. The first Star Wars film (1977) runs 121 minutes (125 if you count the special edition), Raiders of the Lost Ark 119. Therefore, they're not really that close to 90 minutes. I do get his point though: of the three 'prequels' to George Lucas' saga, The Phantom Menace runs for 133 minutes, Attack of the Clones 142, and Revenge of the Sith 140. What all this boils down to is that if a movie is really good (as opposed to 'O.K.') it can run a little longer. What I, he and no doubt most of the public out there don't want is pretentiously long films whose content does not merit their running time.

---
---
EDITORIAL FOR AUGUST 2009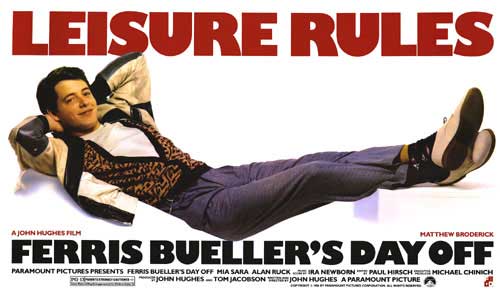 I don't know what this month's editorial would have been had I not heard of the lamentably early death of John Hughes a couple of days ago. Although he directed a mere 8 films, two of those are classics in their field- The Breakfast Club and Ferris Bueller's Day Off. I saw the latter again about three years ago after a gap of almost 20 years. To be honest, I'd avoided going back to it, fearing that what I'd found so entrancing as a boy would now seem puerile and childishly silly. I need not have worried. If anything, I enjoyed it more the second time around- it was uplifting and different in the way that so few films these days seem to be. Now I work in education, I enjoyed watching the teachers almost as much as I did Ferris himself. John Hughes was not a one-trick pony: he wrote, produced and directed, and was still doing so until the end. His death, at the early age of 59, is to be mourned- if you want to pay tribute to him in the best way possible put on Ferris Bueller's Day Off and enjoy.
---
---
EDITORIAL FOR SEPTEMBER 2009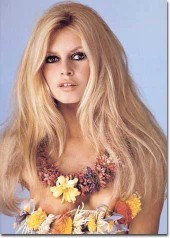 It seems almost inconceivable that 28th September 2009 marks the 75th birthday of the legendary French actress Brigitte Bardot. Her reclusive lifestyle (only disturbed by valiant outbursts against animal cruelty) means her iconic status is assured- her image is frozen in time as the sex kitten that took the world by storm in the late 1950s.
---
---
EDITORIAL FOR OCTOBER 2009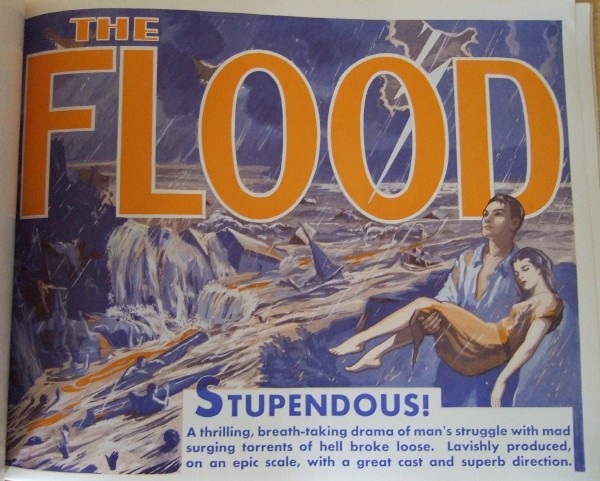 It's surprising what prompts research to take place. Looking through a beautiful Columbia Pictures Exhibition Book from 1930-31 in my collection I was particularly impressed by a striking full page advert for The Flood, a film now barely remembered. Interestingly, the advert attempts to sell the film through its spectacle rather than its stars (Eleanor Boardman and Monte Blue- both big names in the silent era) or its director (James Tinling, not, with the greatest respect, a notable name), although it does hype them up in the written blurb that accompanies the main image. Given its hype, it's a shame that The Flood probably exists in a dusty vault somewhere, waiting, like "the mad surging torrents of Hell", to break loose...
---
---
EDITORIAL FOR NOVEMBER 2009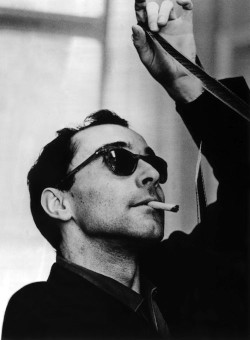 It doesn't seem that much has happened in the film world in recent months. There are lots of people who'd probably disagree. My (rather reactionary) response to this is to turn back to the acknowledged masters of the past. Thus, as the Winter evenings begin to make venturing out a decidedly unappetising occupation, I return to Truffaut, Godard, Antonioni- those people who guarantee to uplift the spirits. Speaking of Godard, I was reminded only yesterday just how quotable he was (and probably still is). 'Cinema is truth', the great man once remarked, 'twenty-four frames a second'.
---
EDITORIAL FOR DECEMBER 2009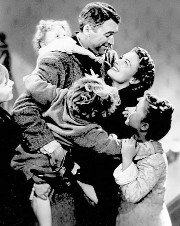 Well, it's that time of year again. I marked the occasion by a special screening of It's A Wonderful Life where the film worked its magic once more. As I watched, I wondered if it really was my favourite film- it's been my pat answer to the 'favourite movie?' question for years. The evidence- Donna Reed's finest hour, an incredible performance from James Stewart that soars through the range of emotions, a complex narrative web which sees itself resolved, and what is for me a final sequence of utterly unbearable intensity. Mere words cannot do the affective power of this justice, but what I do know is that it tipped the balance in favour of Capra's film on this occasion. A Happy Christmas to you all...
---
EDITORIAL FOR JANUARY 2010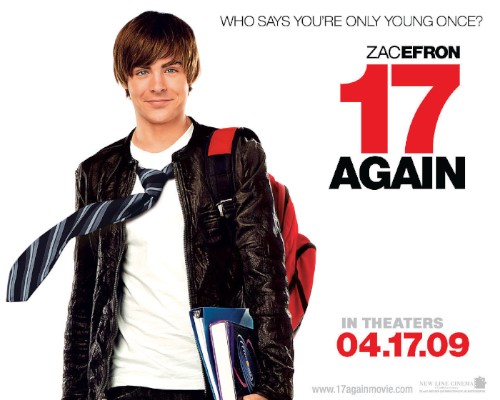 The mark of a true star, an actor or actress who will be remembered in years to come and define their generation, is that they can still be great even if the movie they are in isn't. Few stars have made universally great films, but having the knack to still be a class act in a film that most definitely isn't is the touch of genius. Watching 17 Again recently my assertion seemed truer than ever. It is not, by any stretch of the imagination, a great film. That said, its main star is great in it. It is his performance alone that makes the film watchable, and, consequently, Zac Efron is one of the true stars of his generation- one of the finest talents Hollywood currently has to offer.

---
EDITORIAL FOR FEBRUARY 2010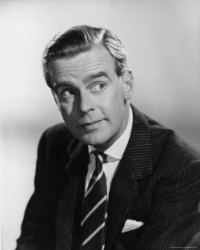 2010 has, so far, not been kind to the great and the good. In January Jean Simmons passed away, as did Eric Rohmer. This month has already seen the loss of Ian Carmichael, one of the mainstays of 1950s and 1960s British cinema. What was refreshing about Carmichael was his quintessential Britishness, his often bewildered fresh-face being seen in a plethora of films (often comedies). One of my favourite Carmichael performances is Left Right and Centre (1959) where he plays a Tory candidate who erroneously reveals his tactics and biography to his political rival. Carmichael's death severs yet another link with 1950s British cinema, and we must honour the surviving stars while there is yet time.

---
EDITORIAL FOR MARCH 2010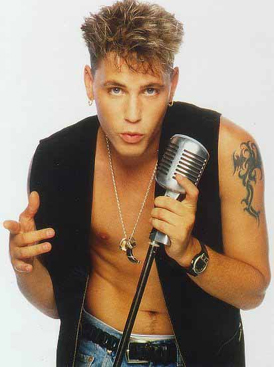 I clasped my hands to my face and repeated 'no, no, no…' in a monotonous chant, almost hypnotised by the bad news I had just read. I then got up and unsteadily crossed the room, barely keeping my emotions in check. If the telephone hadn't rung at that moment I think I would have fallen apart. It must have looked like a scene from a movie…but it wasn't. It was real. I had just read of the death of Corey Haim. Intense sadness, guilt, anger- all these emotions passed through me soon after. I was angry for the way the Hollywood machine will grind on regardless, guilty that I hadn't written to him to say I appreciated his work, but above all I was (and still am) sad. Corey Haim was one of THE symbols of the 1980s teen movie. With his passing, in an odd way, a little of me died too.


Corey Haim 23/10/1971-10/3/2010




---
EDITORIAL FOR APRIL 2010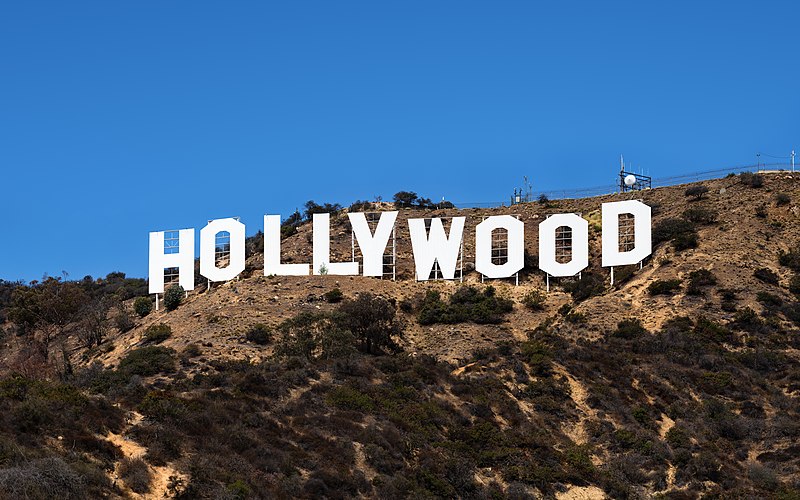 Life is not quite as sunny in Hollywood as it once was. The reason? The financial cost involved in preserving the sign proclaiming a name now synonymous with the movies themselves. Erected in 1923, the sign's chequered history (Peg Entwistle jumping to her death from its first letter for example) and gradual weathering led to the removal of the original suffix 'land' from the sign. Now, another problem rears its ugly head- several ugly heads to be precise- those of "investors" (= cultural highwaymen) whose future actions will be a result of their palms being crossed (or not) by £2 Million (approx. $3.5 Million). Moral bickering aside, it's time to get real. Avatar cost $500 Million. The sign needs $3.5 Million. With movie salaries and budgets rising higher than a skyrocket on acid it's time to act. Should today's multi-million dollar celebrities give up some small change to save this landmark sign? I'd say yes- for it was probably the very magic the sign inspired that helped motivate them to get where they are today.
(Photo credit: Thomas Wolf, www.foto-tw.de / Wikimedia Commons / CC BY-SA 3.0 )

---
EDITORIAL FOR MAY 2010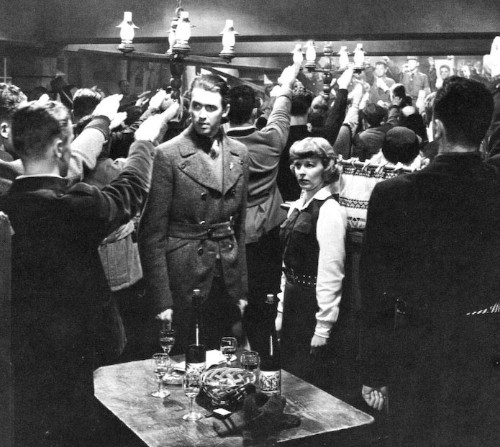 James Stewart and Margaret Sullivan stand amazed. This is not the result of a straw poll to discover who thought the recent version of Clash of the Titans was the original (check out the 1981 Desmond Davis classic if you, dear reader, would also raise your hand). Instead, it is a show of support for the Nazis who have suddenly come to power- and upset the status quo as a result. The film is The Mortal Storm and I have only recently been reunited with this 1940 Frank Borzage classic after seeing it getting on for 15 years ago at a cinema in the South of England. It made a profound impression on me then, and (I was pleased to discover) weaved its magic again recently when I acquired it on DVD as part of the 'Warner Archive' series. For those not acquainted with this particular strand, the studio has decided to produce "no frills" versions of some niche market interest titles and burns them to order as orders come in. Thus, it really is a personalised service, and, apart from the many joys of the film itself, there is something deeply satisfying in this.

---
EDITORIAL FOR JUNE 2010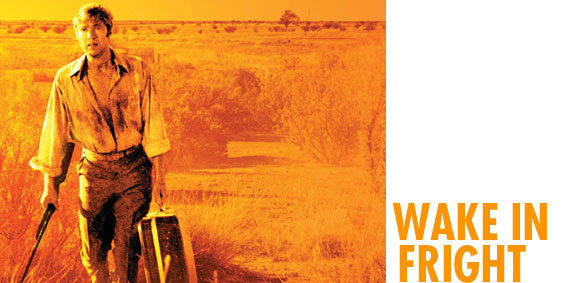 I have to confess that I don't have a vast experience of Australian films. Those I have seen include The Piano (which bored me so much at the time I've not been back to it), but I'm very keen to see Wake In Fright (1971) whose remarkable story I came across on one of my random web surfs. In short, the director of the film, whilst on a quest for a watchable copy of the film, followed up lead after lead which took him to Pittsburgh- where he came across the original reels about to be destroyed! Luckily, this story does have a happy ending- and the film is now out on DVD.

---
EDITORIAL FOR JULY 2010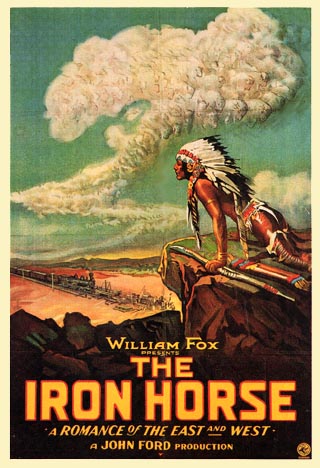 The 15th San Francisco Silent Film Festival takes place between 15th and 18th July, and a mouthwatering programme is in prospect. If it were not enough to be showcasing the magnificent John Ford epic The Iron Horse the Festival is screening the recovered (and reconstituted) version of Metropolis, which, at 148 minutes, is as close to Lang's original cut as we're likely to get...for now! Looking across the other films that are showing, my biggest complaint is that, due to pressure of work, I am unable to be there. Maybe next year.

---
EDITORIAL FOR AUGUST 2010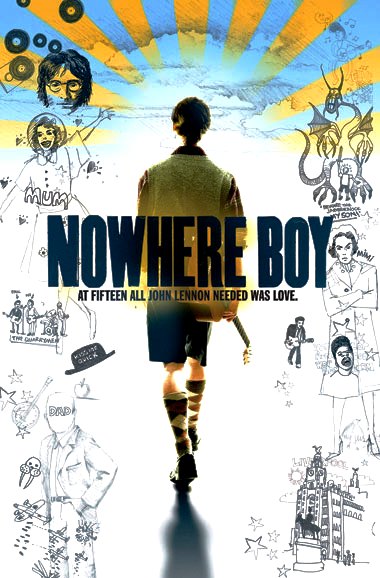 As a passionate cineaste, I would have suspected that the recent demise of the UK Film Council would have filled me with greater horror/ shock/ outrage than it actually did. True, it funded many successful films (even if some were a million lightyears away from past glories- Bend It Like Beckham is one film that springs readily to mind as endorsing Truffaut's famous statement about the British and cinema). On the negative side, I'm not sure it did much for films at a grass roots level- preferring to farm out such niceties as funding to regional agencies (who seem to have the same dubious politics as their parent). My biggest question is not 'why was it abolished?' but, to weave in a line from Spike Milligan's feted Q programmes, 'what are we going to do now?'

---
EDITORIAL FOR SEPTEMBER 2010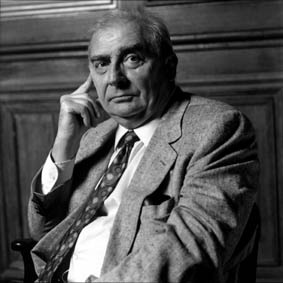 It is inevitable, one supposes, that with the passing of time the old masters, the legends of the Arts, will pass away. The world of cinema that tonight mourns the French auteur Claude Chabrol has suffered the loss of four such major figures in the last few years- namely Fellini, Antonioni, Rohmer and now Chabrol. The last two are significant in that they leave only Rivette (now 82) and Godard (80) as survivers of the Cahiers critics who initiated the Nouvelle Vague. What else is there to say? For once, I am not quite sure.


---
EDITORIAL FOR OCTOBER 2010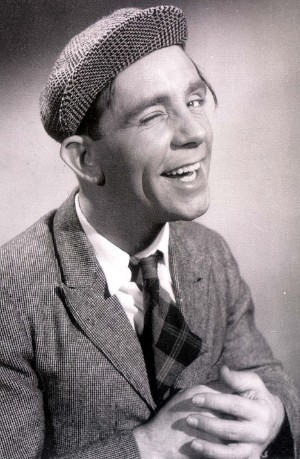 The latter part of 2010 has not been kind to cinema greats. Hard on the heels of the passing of Claude Chabrol (the subject of last month's editorial), we mourn Tony Curtis and now the British comedy legend Norman Wisdom. Curtis' legacy is relatively assured, thanks to his more famous movies, but it will be interesting to see how the films of Norman Wisdom are now viewed. I have always argued that his films are unpretentious, gentle and actually often very clever- blending in sentimentality with a very British wit. Newspaper reviews have, though, felt otherwise. Given the hypocrisy of certain so-called film critics, I shall watch with curiosity whether his passing signifies a timely re-evaluation of his cinematic output.

---
EDITORIAL FOR NOVEMBER 2010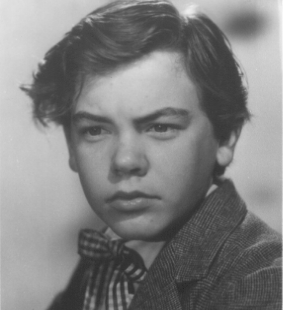 One of the aspects of my lectures is getting over to students the necessity of research, and the foolishness of making unsubstantiated, vacuous statements. Unfortunately, their success in avoiding these is not shared with the Radio Times, whose standard of film reviewing has plummeted in quality (ironically, in step with the decline in the screenings of interesting films- perhaps there's a link there?). In a recent issue, criticism of the 1950 Treasure Island was confined to Bobby Driscoll 'the worst sort of precocious American child star', making me wonder whether the so-called critic had actually watched the film- for Driscoll is undeniably excellent throughout in his open-eyed wonderment. It would be cruel to single out this one (presumably inexperienced) hack writer (but step forward Adrian Turner- for This Is Your Moment) for his puzzling statement. Even if Driscoll were "precocious" (the evidence is, obviously, not forthcoming in Turner's piece), this epithet could be applied to virtually every child star (American or not!) at some point. I have three pieces of advice for Mr. Turner- that he read even one of several child star books (as well as my own research), that he think carefully what he says before saying it in future, and that he avoids the films of Shirley Temple- another who might fit his dubiously named clock of 'the worst sort of precocious American child star'.

---
EDITORIAL FOR DECEMBER 2010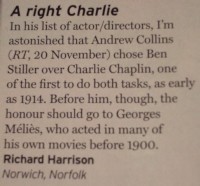 The end of the year is here- and with it a bizarrely large amount of self-publicity. To begin with, the letter in Radio Times (which created interest among my fellow lecturers!). Then, my longest film (God Given Right) was completed. Finally, more projects are reaching some sort of tangible form- 2011 promises to be a hectic, but hopefully satisfying, year. In the meantime, may you and your loved ones remain safe and happy this Christmas.

---
EDITORIAL FOR JANUARY/FEBRUARY 2011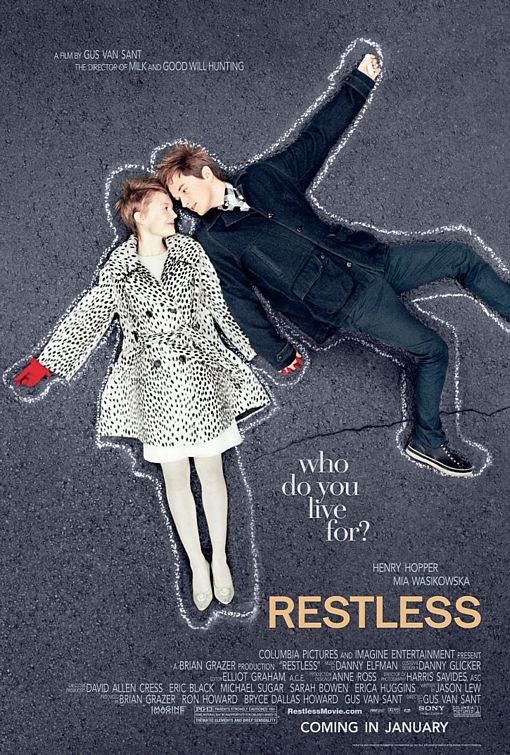 I can't remember a busier start to a year. Bizarrely, given the general state of chaos, I've found time to look forward to the latest offering from Gus Van Sant, Restless, due for release later this year. In the meantime, everything else is continuing- and, with luck, other matters will calm down in order for me to get round to seeing Restless before too long.


---
EDITORIAL FOR MARCH 2011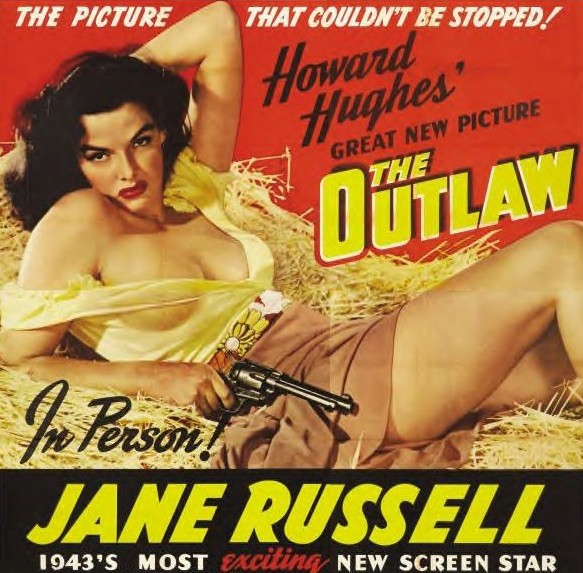 The one and only compensation for the passing of Jane Russell- a legendary name of the fast-dwindling surviving stars of the so-called 'Classical Hollywood Cinema'- was that the BBC might screen The Outlaw. Although probably Russell's most iconic role, the film has previously only been available in poor quality transfers and "dupes" of 16mm. prints. In the tribute to the actress on BBC News, several clips were shown from the film, suggesting it had been remastered. Unfortunately, when it was screened I was out on a film shoot. Fortunately, the DVD recorder seems to have done its job- and I shall be able to comment further on the visual quality when I find time to watch The Outlaw.


---
Books | DVDs | Links | IMDB Reviews | Biography | Homepage